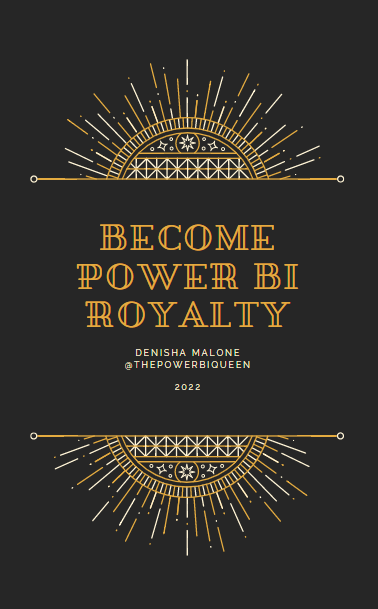 Reserve your copy below today!
This guide to Power BI royalty teaches:
Power BI for business users:
Interact with and analyze data without affecting underlying data sources,

Access up-to-date data anywhere and view reports and dashboards. 
Power BI for creators:
Transform and analyze with DAX

Create interactive visualizations using advanced features to tell a story

Designing dataflows

Share dashboards and reports 
Power BI for developers:
Embed your Power BI content such as reports, dashboards and tiles, in a web application or website.

Create your own Power BI custom visual 
Use APIs to integrate apps with Power BI reports and dashboards. 
Power BI for administrators:
Licensing, Subscriptions and User Management

Use APIs to monitor performance and implement optimization best practices

Understand Power BI governance and adoption framework